Posted on February 14, 2019
Right alongside Christmas and New Year's Eve, Valentine's Day can be one of the most difficult holidays for single individuals to tolerate. With declarations of love and affection seemingly on the world's collective mind, those of us without anyone to snuggle up with each night, or even just occasionally, are reminded both of our own desire for intimate company and the expectations the rest of the world places on us. Turning to porn to cure these ill feelings hasn't always worked that well. After all, some other guy is having his cock worshipped, not you. Virtual porn changes all of that and finally offers a serious refuge from the intolerable barrage of commercialized romantic sentiments and of all the top VR porn sites to provide safe haven for both the lovelorn and the insatiable (but nevertheless booked) paramours among us, WankzVR pretty much has all others beat.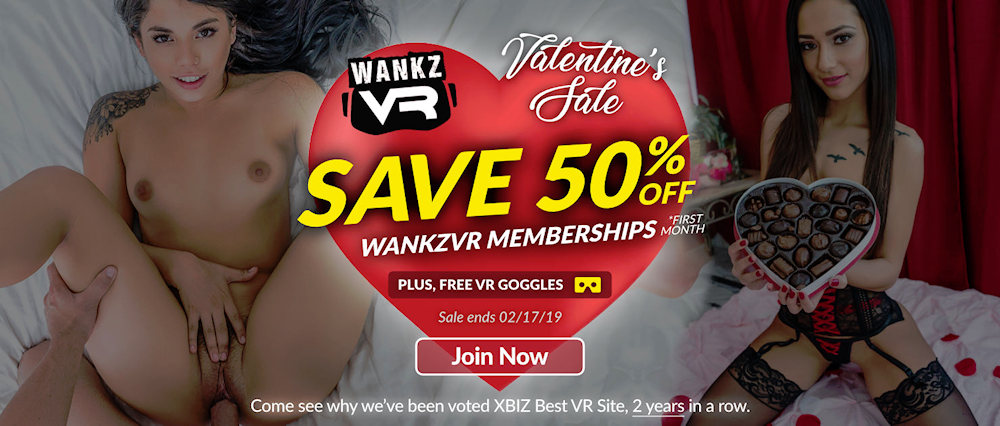 In celebration of the mounting lust and corresponding sexual frustration brought to many this February 14th, WankzVR is offer all new members half-off their first month's subscription to what is undoubtedly an awesome VR sex experience. Not only does a 50% discount make this immersive sex wonderland a steal but that discount extends to MilfVR and TranzVR, WankzVR's sister sites dealing with mature sexual marvels and steamy trans-female lovers respectively.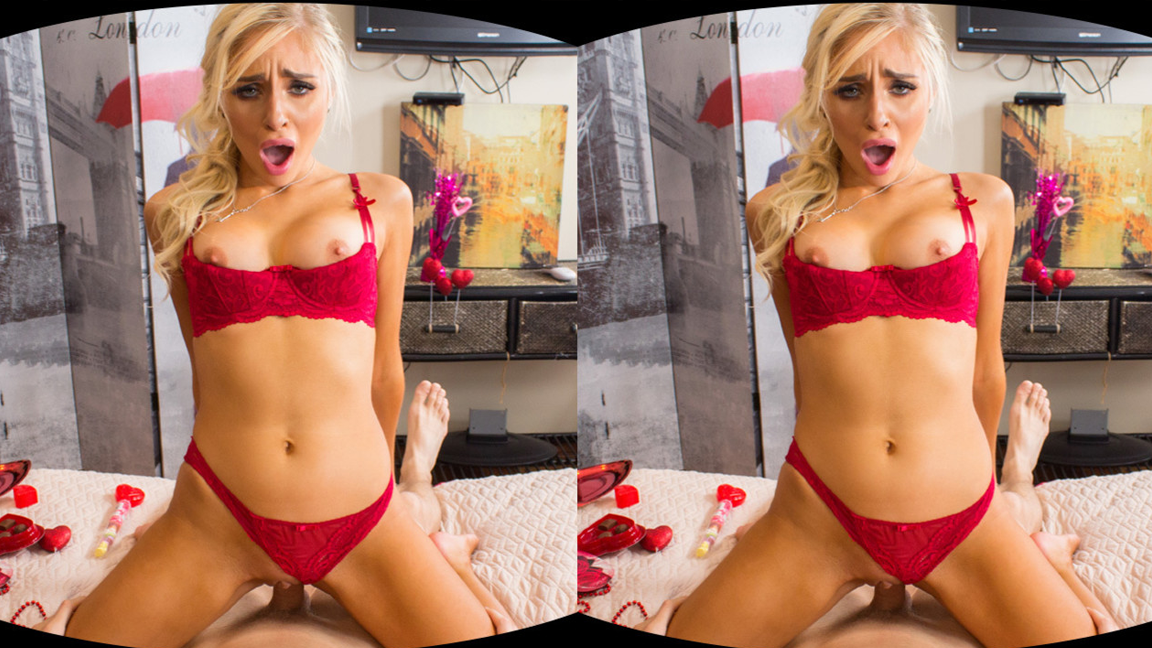 If you remain unconvinced that spending what could be date money on a subscription to WankzVR, MilfVR, or TranzVR - or, hell, all three! - is a good move this Valentine's Day, perhaps you might want to allow Kimmy Granger or Naomi Woods to convince you that finding your Valentine at WankzVR is easily your surest path to V-Day bliss.

If you've got any equally appealing ideas for spending Valentine's Day alone, we're all ears - leave a comment and let us know!