In the past couple of years since virtual reality porn's inception, we have stared down giants, squinted at dwarves, and realized we were on the verge of something special. Unlike 2D porn, strapping a plastic brick to your head requires a little preparation, and a little fiddling with finding the right player for a far more intimate experience. WankVR has set the standard for virtual reality pornography, a professional effort. With a thick library of content and regular updates twice a week featuring some of the best of the best in talent, WankzVR is a solid investment for your virtual reality porn fix.
The most exciting aspect of virtual reality porn is for those that have grown more specific and kinkier tastes, the benefit of virtual reality has made more "vanilla" flavor porn exciting again. With 3D and the immersion of talent making you feel like you're part of the action, the experience is more sensual and stimulating than the passive experience of simply watching porn on your monitor. With WankzVR, it's almost like discovering porn for first time, thanks to a stacked library of content and a light storyline connecting many of their scenes.
Every porn fan in their viewing career grows attached to a handful of faces, that "look" that manages to hit the spot. If you're a fan of popular stars like Riley Reid, Lily Labeau, and Kalina Ryu - you're definitely going to be satisfied with WankzVR's offering of starlets. They also have some fresh faces - the Nikkita Diamond debut is a must-watch for sure, with a lingerie-clad body made for experiencing in virtual reality.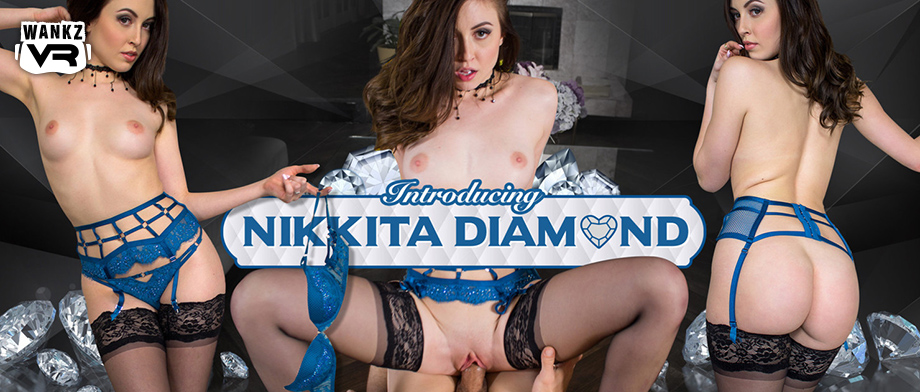 With a mix of fresh faces and glowing starlets, WankzVR is curating a pristine selection of talent.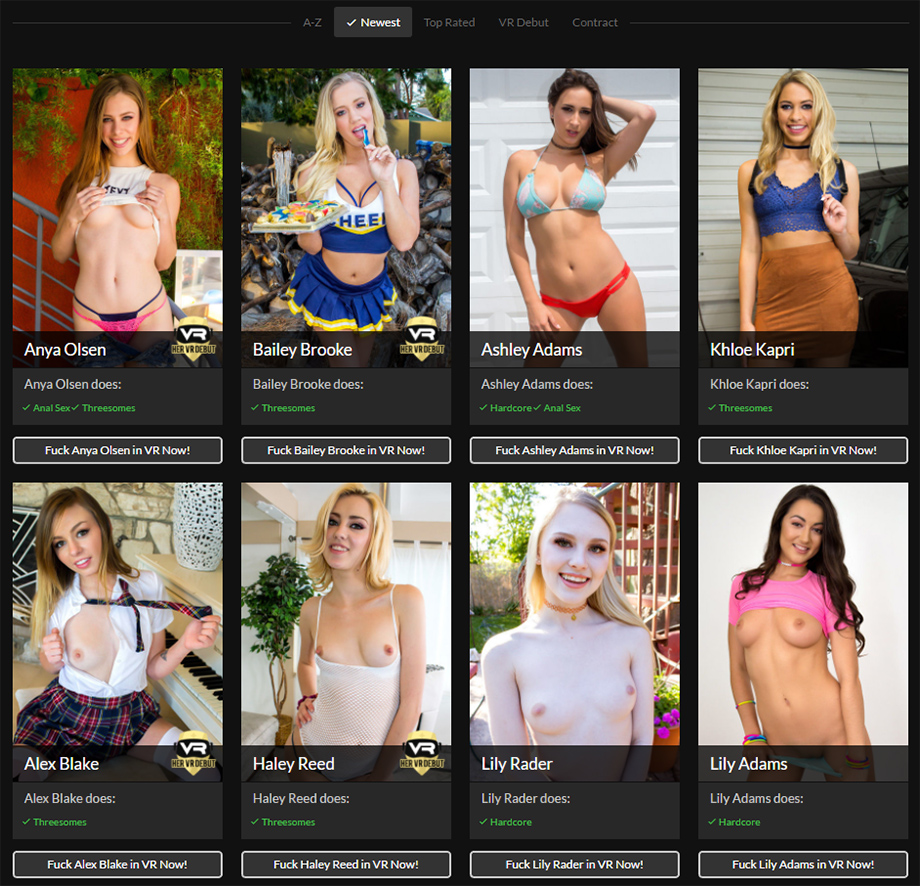 At $19.95/mo, $39.95/3mo, and $79.95 annually - WankzVR is a bit of an investment, but it's clear they've gone above and beyond to make their product a pristine experience. The only flaw is that for Oculus users, their instructions suggest a further $15 investment in the Virtual Desktop application, available through Steam - requiring the registration of a separate account if you're not a PC gamer. However, placing the video file into your "Videos" folder under This PC in Windows Explorer and opening them in Oculus Video allows for a more three-dimensional viewing experience.
Dabbling in a little bit of everything, from threesomes to BBC, and even some light femdom (hidden away in a seemingly vanilla scene) there's enough to satisfy a wide range of tastes. While the majority of offerings are you standard pornographic fare, it's nice to see WankzVR be unafraid to try new things now and again.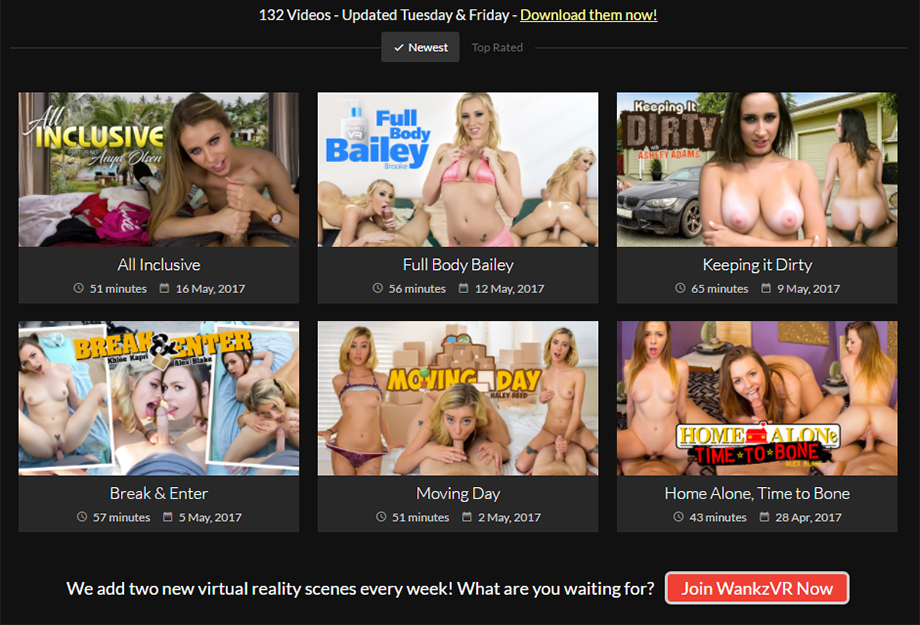 You also get full access to their standard 2D content through Wankz with your subscription, for those situations when strapping on a virtual reality headset is not as accessible as you'd desire.
WankzVR has certainly come a long way when it comes to proportion and scale. Going back into the archives, "Yoga Instructor" starring Kalina Ryu from March of last year is a good example of how poorly scaled virtual reality porn can be a distraction - you're left wondering "Who shrunk you? Should I call somebody?" in an otherwise fantastic scene.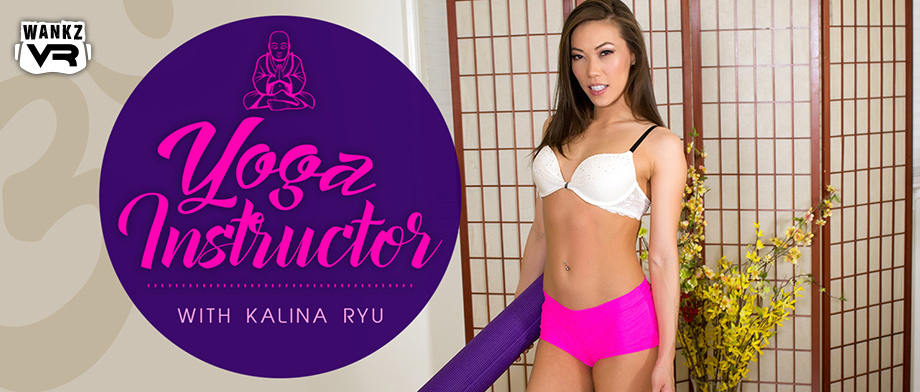 It's safe to say a year later that Wankz has tackled this challenge head-on, and it shows. With Casey Calvert in "Parting Gift," the brain starts to lapse between realizing it's just a video and starts thinking Casey really is wrapping her mouth around your cock, and your nervous system stimulates your cock accordingly. Needless to say, it's a pleasant sensation only virtual reality can make possible.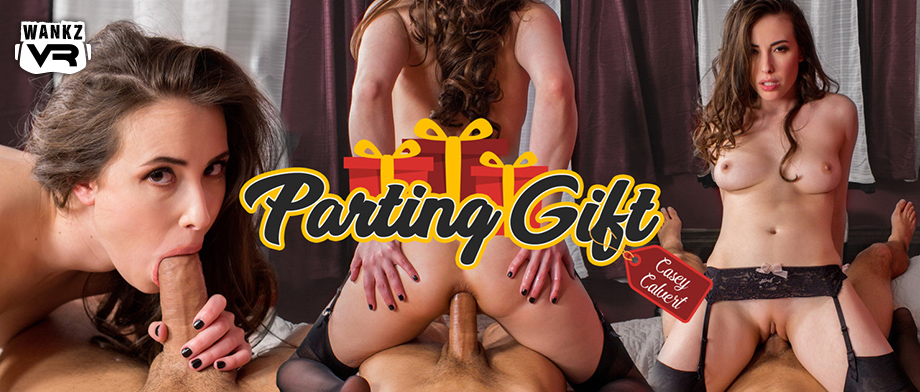 The video quality we've come to expect from professional pornography has made it's way to virtual reality thanks to WankzVR. As of right now, their only limitation is the hardware, and on the Oculus Rift, it shows. In "Director Cut" with Abella Danger & Yhivi, one segment involves Yhivi's mouth wrapped around your cock as you finger Abella's cunt - with so much to look at one is left wishing there was a greater pixel resolution supported by the headset so you could fully appreciate the view. Alas, this is a problem only time will solve. In another year or two of hardware updates, WankzVR will have an overwhelming experience to provide.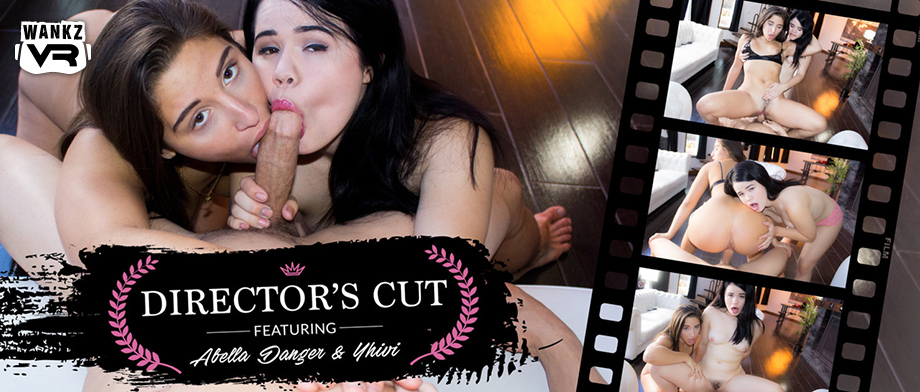 On a 300/gbs connection, there's no fear of a download from WankzVR crapping out on you - these are admittedly larger files than standard porn - an average 12 gigs of high quality video for the best quality available on Oculus Rift, which can fill a hard drive pretty quickly! While WankzVR lists a streaming URL option, it takes some fiddling to get this functionality working. For bonus content, it's slim pickings…unless you're in the mood for experiencing virtual reality porn from a female point of view. As a man, the experience of self-induced body dysmorphia was an interesting, albeit incredibly uncomfortable, feeling.
Update frequency
With updates twice a week, there's plenty of content to keep you jacked into your headset and immersed in quality pornography. Combined with their extensive backlog and the added bonus of access to the Wankz catalog of VR content, you'll find yourself coming back to WankzVR on a regular basis excited to see what they'll try next.
Price
For $20 a month, you're paying about $2.50 a scene with WankzVR. By paying the $80 annual fee, this per scene cost goes down by half - well worth it if you're looking to invest in quality virtual reality porn as WankzVR continues to experiment with and improve their overall product - don't expect monotony to set in with Wankz.
Actor variety
You're going to find a number of trending stars wrapping their hands around you in WankzVR - from Riley Reid to Lily Labeau to Casey Calvert to Stella Cox - there's a great range of top talent you're already familiar with. They also have fresh faces like Nikkita Diamond, whose debut is an absolute must-watch for those doubting the power of VR porn.
Scale / Distortion
While the older films in WankzVR's library have their fair share of problems when it comes to getting scale just right, they've worked past these issues and nailed getting the format down. Hopefully they go back and improve the format of their previous videos, but for now, they are certainly leading the way of creating an immersive virtual reality experience.
Video quality
WankzVR's video quality is only limited by the constraints of the hardware at this point. Sharp with a solid 3D pop, you can easily appreciate every inch of the starlets gracing the screens of your virtual reality device. In the next year or two, get ready to be far more intimate with your favorite adult film actress than ever imaginable.
Download speed
The large files, some over 10 gigabytes, may prove to be an obstacle for some users. However, on a 300 gb/s connection, WankzVR's downloads are stable and speedy, beaming down to your hard drive in just a few minutes. You will probably need to look into upgrading or clearing out some space if you want to maintain a collection, however.
Bonus content
While the Female POV videos are fun to experiment with or show to friends, WankzVR has slim pickings as far as bonus content is concerned. While your subscription includes access to their 2D library under the Wankz name, as well as a discount for sister site MilfVR, you are not getting much more. WankzVR is focused on their core product.
Conclusion
All in all, WankzVR is a pretty complete package. If you're looking for a solid investment to justify your investment into virtual reality and experience the future of porn, you can't go wrong. Wankz has finally realized the secrets to perfecting the format, and as the hardware advances, they will definitely be the company to keep your eyes on. All in all, a five star effort with only the brightest of futures ahead of them - Casey Calvert is definitely making a name for herself with what she brings to the table for WankzVR, as she has clearly mastered working within the unique constraints of virtual reality porn.