Posted on December 20, 2018
No matter your holiday plans, whether you're going it alone or spending it with family, you're bound to end up with far more free time than expected. Even after a meal is slaved over, chowed down, then cleaned up, it's not unusual to find yourself with a restless energy that can't be sated by football or alcohol. That's the time, my friends, you lock the door, pull out your VR gear, and partake of the goods provided by the WankzVR membership you've been enjoying all year. Oh, you never signed up for one of the world's most astounding virtual porn sites, nor its partners MilfVR or TranzVR? Then, thank your lucky stars, 'cause Virtual.Porn can point you to an awesome discount deal that'll get you inside an acclaimed VR porn emporium for less than ten dollars!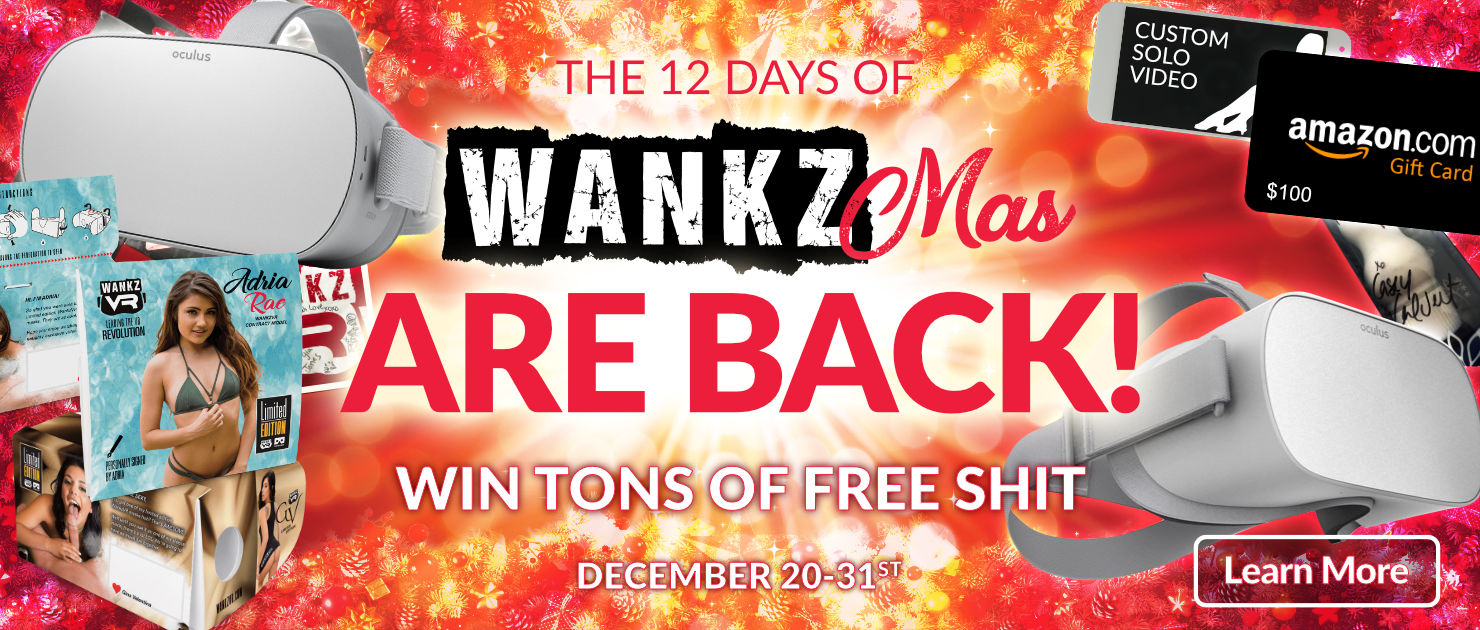 Save 50% and win TONS of FREE shit - Offer good from December 20-31st

As a year-end holiday treat, your first month-long pass to any of Wankz's three flagship VR sites - WankzVR, MilfVR, and TranzVR - can be purchased for $9.95 between December 18th and 31st. Not only that, but a 30-day pass to both WankzVR and MilfVR can be had for a meagre $14.95! Before you go rushing off to snag what seems like an unbeatable beat-off bargain, hold your horses just a sec there, son. If you hang around untill December 25th and 26th (aka Christmas and Boxing Day), you can sneak inside the wonderful, pussy-plunderful virtual world of WankzVR for even less: $7.49 per site or just $9.95 for that sweet WankzVR/MilfVR combo!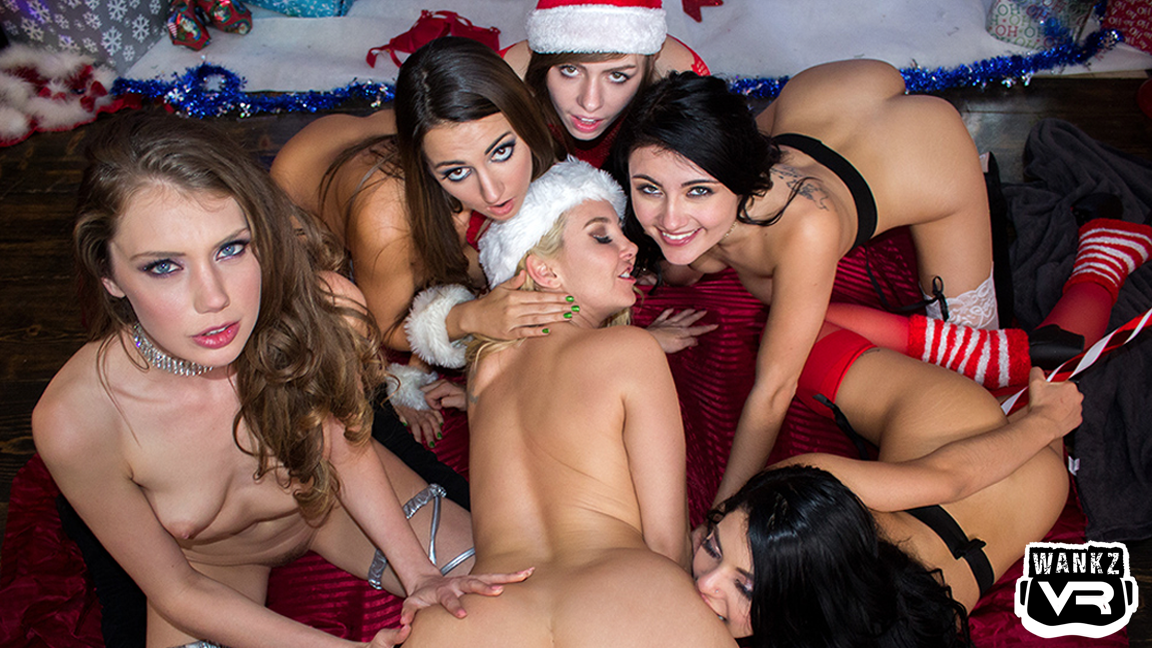 These deals have very specific time restrictions, so don't go all Dasher or Prancer and miss out on what could very well be the best entertainment decision you make this holiday season, explicitly sexual or otherwise. All WankzVR members enjoy the chance to participate in the 12 Days of WankzMas giveaway program. Running, like the deals, from December 20th to 31st, 12 Days of WankzMas will give members a chance to win some pretty mind-blowing prizes just for participating in the video discussion forums. Yes, prizes just for talking about your favorite WankzVR porn videos! At the bottom end of the spectrum you've got website memberships, $100 Amazon gift cards, and WankzVR merch signed by your favorite pornstars - nothing to sneeze at! Big winners can score an Oculus Go and even a WankzVR scene shot especially for them. Custom VR porn made by the best in the biz? In the hands of WankzVR, you could be having a very wonderful Xmas indeed!

Don't wait join today! WankzVR - MilfVR - TranzVR