Posted on January 18, 2019
The XBIZ Awards are one of the porn world's most prominent award ceremonies, taking an informed and professional look at the adult industry. Organized by the adult industry trade magazine XBIZ, the aim is to reward quality and innovation, giving prizes to the very best studios, scenes, performers and products from the past twelve months of erotic action. The 2019 awards ceremony was held in LA on the 17th January, hosted by the most high-profile porn actress in the world, the one and only Stormy Daniels.

This year saw the fourth annual award for best virtual reality adult site, and continuing their success in 2018, the highly-respected WankzVR again took the top prize, against stiff competition. This should come as no surprise to anyone involved in the world of VR porn, as WankzVR reliably put out exceptional scenes, featuring some of the finest new and established stars performing for their world-class 3D camera rig.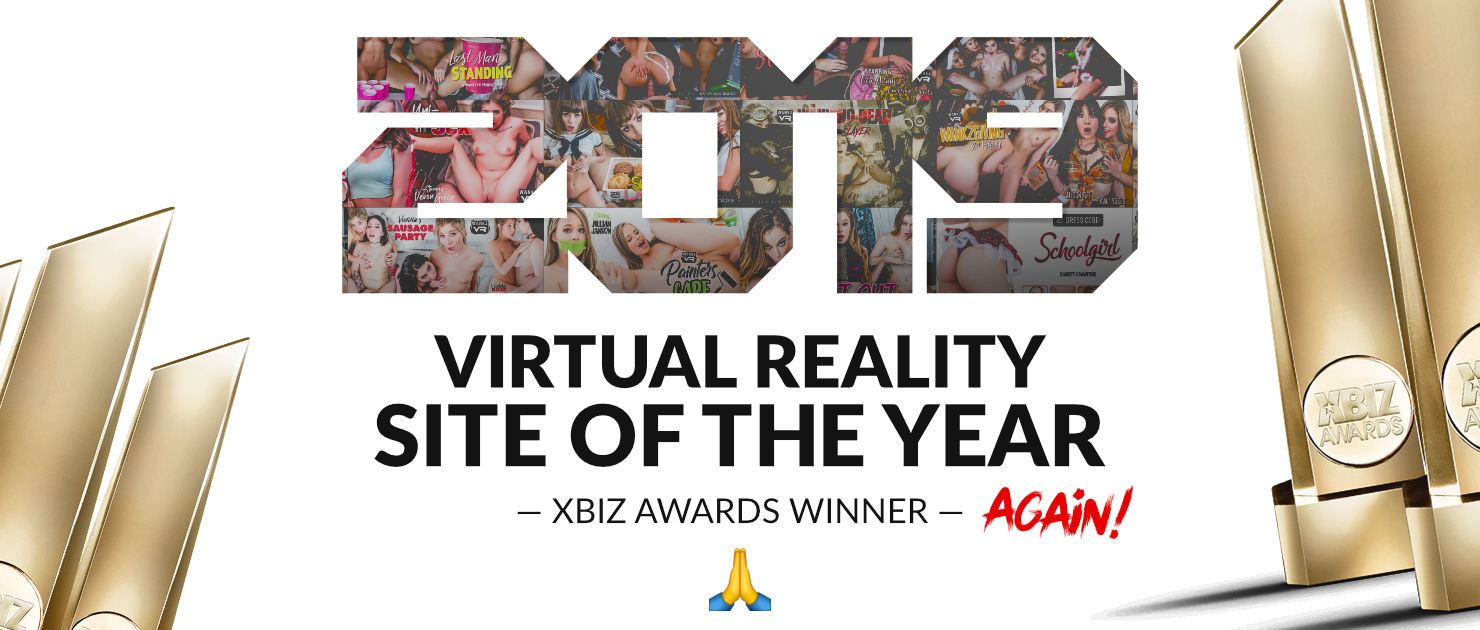 Since the launch of WankzVR in early 2016, the studio has shown a commitment to innovation that has led the way in VR porn, with many companies rightfully following in their footsteps. Among other advances, this has seen the dawn of more engaging plots, longer scenes, groundbreaking camera angles and more enthralling locations and set-ups.

Now, this dedication to improving the world of VR porn has been rewarded, and they can be proud to say that they're the first ever VR porn site to win the VR world's top award over two consecutive years. Where now for WankzVR? If the past few years are any indication, they'll continue to push VR technology forward, creating the very best and most immersive scenes in the industry.

Not a member yet? Join the two time Xbiz award winning WankzVR here!