Posted on November 7, 2018
Having known more than a couple of guys for whom dressing up in skimpy, colorful costumes was a prerequisite in a girlfriend. If she wasn't down to don a Lara Croft getup and raid his proverbial tomb then he wasn't down for any kind of commitment. Instead of leaving such dudes lonely and frustrated, virtual porn is helping to satisfy the previously hard-to-please by offering a gateway into fantastic realms of fantasy fucking that must be experienced to be believed.

Cosplay and VR make very comfortable bedfellows, a virtual environment creating the perfect place for a tryst with an alien being, planet-saving superheroine, or your favorite video game vixen brought to life by a popular pornstar du jour. Among the sites dabbling in costumed VR fuckery is WankzVR, which offers up Anna Morna as enslaved Princess Leia Organa, Elsa Jean as Game of Thrones' Daenerys Targaryen, and a raunchy "battle" between April Brookes Batgirl and Charlotte Stokelys Superwoman. Virtual Real Porn is also (somewhat ironically) pumping out some quality role-play fantasies: fancy boning Clea Gaultier's in a Ghost in the Shell tribute, or perhaps a Neon Genesis Evangelion episode starring stunning Asian nymph Katana?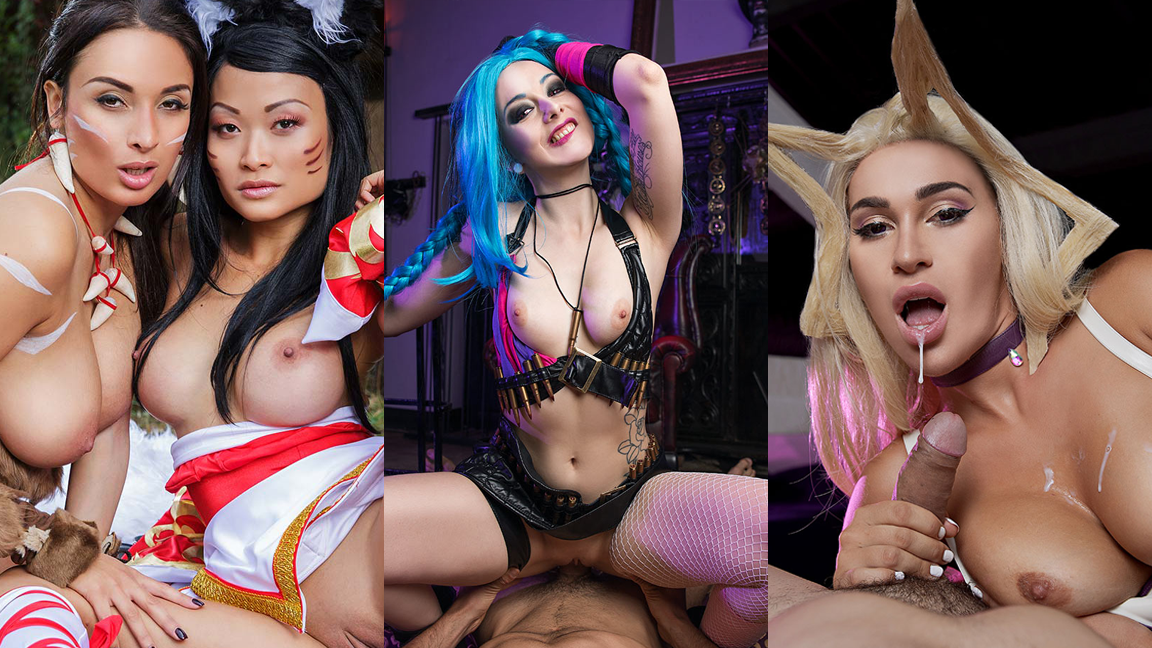 Rising above all other VR cosplay efforts, however, is the landmark effort VRCosplayX, which casts a bevy of gorgeous American and European pornstars both as characters from Overwatch, League of Legends, Pokemon, and the Legend of Zelda, among many other games. Movie, TV, and comic book properties also get a grand working over in truly immersive porno style with Tina Kay as Watchmens Silk Spectre , anally-inclined Amirah Adara as Aladdins Princess Jasmine, Carmel Anderson as itty-bitty Tinker Bell, and the outrageously curvy Blondie Fesser as Jessica Rabbit are but a few standouts at the site leading this niche by a mile: VRCosplayX - Join Now and Become a Member! .

More than 100 rich, immersive hardcore VR cosplay videos, as well as fully detailed assessments of each costumed VR sex merchant currently operating, available at Virtual.Porn, this very site is a great gateway to all the fantastic in-character fucking you and your VR setup can handle!