Posted on December 4, 2018
When Virtual Reality pornography started to take hold a few years back and now, as it approaches something resembling perfection, I can hear all the trans-porn fans sighing and sticking to the traditional 2D renderings they've patiently waited for over decades. Never fear, trans-fans! Virtual Reality has been applied to a few trans-porn projects but one new venture promises to take the proverbial cake - and cum all over it!

TranzVR's name may give away its origins to keen-eyed VR viewers. From the folks behind the breakout virtual hit, WankzVR, and the deep and diverse 70-plus site Wankz Network, TranzVR aims to quench your thirst for transsexual hardcore as immersive and virtually tangible as the best straight VR fucking around. WankzVR has a sterling reputation for both technical and sexual excellence, so expect similar from TranzVR and its bounty of beautiful T-girls giving and taking dick with glee. Impressive UHD resolutions ensure maximum clarity of image and sound while the cast - which includes Hanna Rios, Caroline Martins, Bellatrix, Amanda Fialho and many more Latin studlettes - provides ample physical thrills (and spills)! Virtual.Porn wouldn't just let a site like this slide by, though. We're adding a brand new TranzVR channel to deliver all the previews and samples any T-porn lover might need. And, best of all, TranzVR has happily provided us with five minute samples that pack more transgressive sexual potency in five minutes than most studios do in ten. Dig into Virtual.Porn's TranzVR samples and be sure to check out our comprehensive TranzVR review before making your next VR porn commitment.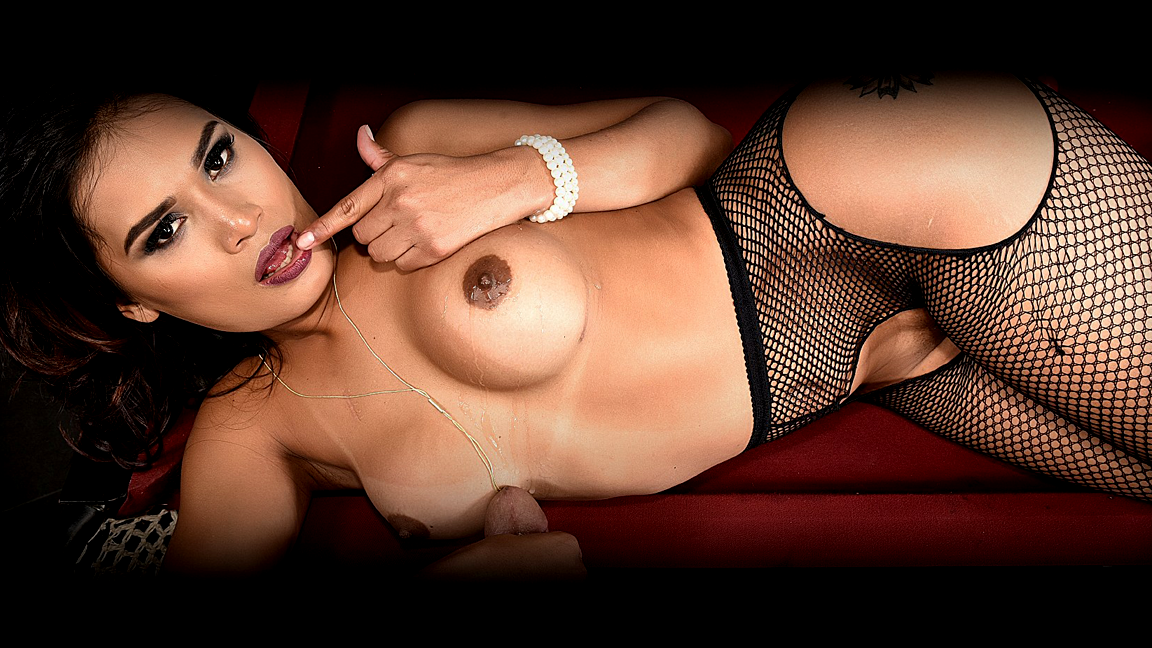 In an effort to seduce new viewers into membership, TranzVR is also offering a pretty sweet membership deal. Not only can new subscribers spend only $9.95 on their first month inside this cock-rocking porn emporium (a 33% discount), they enjoy unlimited access to its exclusive virtual T-smut and can receive a free pair of VR viewing goggles, too.

Get full access to TranzVR today!