Posted on February 6, 2019
One of the first major adult entertainment studios to throw significant resources behind Virtual Reality tech, Naughty America has been attempting to bring pornstar-style sex into our very homes since 2015. With recent developments in Augmented Reality injecting virtual elements into your surrounding environment, the stalwart porn studio has moved to bring a roster of pornstar strippers into your own home.

By donning AR glasses or installing the app on a smartphone, Naughty America fans can now virtually plant a 3D stripper sprite anywhere in their surroundings. Ditching their previous trials with computer graphics and instead utilizing volumetric video capture for more realistic images, the legendary network aims to meld VR, AR, and IRL for a comprehensive fantasy experience. Samples show Stephanie West and Lexi Belle both spinning on a pole for your viewing pleasure and although the sprites still look a little clunky and out of place gyrating next to the drab sofa your ex left behind, it's huge advancement on their previous attempts at real-world VR porn integration. Sitting back and enjoying a private striptease performed by a much-desired pornstar goddess is definitely among many porn lovers' top fantasies, so Naughty America's move away from CGI characters and embracing of actual pornstar talent is sure to be a very welcome one.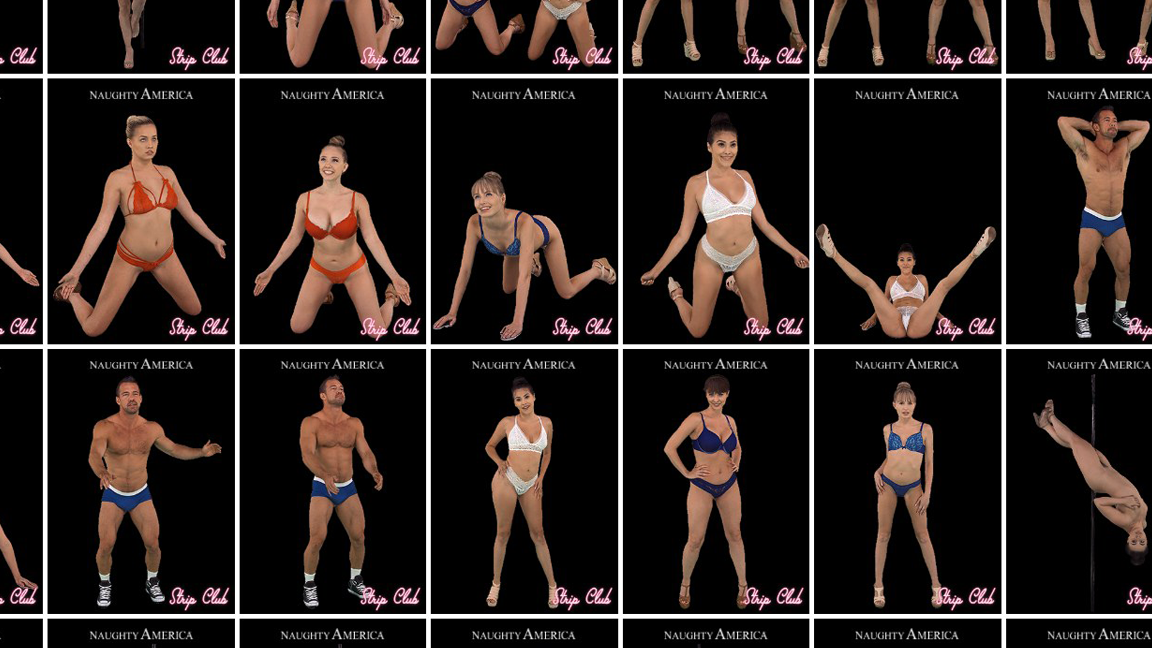 Where would you place your favorite Naughty America star and where do you hope AR porn takes us in the future? Let us know your thoughts and keep an eye on Virtual.Porn for all the latest developments in NA's futuristic porn efforts.

Not a member yet? Join Naughty America VR Here!