Posted on May 15, 2018
You're already aware of how fantastic VR porn can be. Modern virtual reality videos can transport the viewer right into the scene, making for a truly immersive visual experience. But what if there was a way to take things to the next level, for just a few dollars?

Introducing the Fleshlight. This is a male sex toy, often called an artificial vagina (or artificial anus if that's your preference). It comes in two parts - a hard plastic shell, that you grip with your hand, and an inside sleeve, made from a soft skin-like gel. To use, simply heat up this inner sleeve using warm water, introduce some water-based lube, then you're ready to go - just penetrate the sleeve and enjoy.

There are countless online forums devoted to their products - with many converts claiming it feels as good as the real thing and saying they'll never go back to 'manual' masturbation.

However, so far the average user has had to settle for 2D porn, meaning you're all too aware of the fact you're using a sex toy. VR porn changes all that. After some practice, you'll start to mirror the actions of the video with your Fleshlight. This means sliding into it when the person in the VR scene does so, then following their rhythms.

For best results, you can even copy the positions. Fleshlight sells a shower mount, so if the actors in the VR scene are stood up while fucking, so can you. And in scenes that use the intimate close-up missionary perspective, such as those from WankzVR, you can steady your Fleshlight between some pillows - or even in a shoe - and take part in some hands-free VR sex.

The sensory effect is jaw-dropping. Your mind can become tricked into believing you're actually there due to your body feeling the same sensations as what you're seeing. And rather than your hand, it feels just like a real vagina.

But it's not just about pleasure. There are various benefits of using a Fleshlight with VR porn, such as serving as a dress rehearsal for men who suffer from performance anxiety, reducing the dreaded Death Grip Syndrome, as well as reducing the urge for men in a relationship to cheat on their partner (it really is that good).

You can even train yourself to last longer in bed by 'edging' (where you push yourself to the edge of ejaculation, and pull back) - VR porn is ideal for this, as most videos range from 30-60 minutes and follow the natural course of a sexual experience.

However, you can have too much of a good thing. The darker corners of the internet are full of men saying they no longer need women now they have a Fleshlight and VR porn. Of course, this is taking things to extremes - these tools should be treated as useful additions to a healthy real-life sexual relationship, not a replacement.

There are other drawbacks. Each session requires a fair amount of preparation, including warming the inner sleeve and heating up the lube, plus the clean-up process can be a messy affair, not to mention the sleeve needs hours to dry out.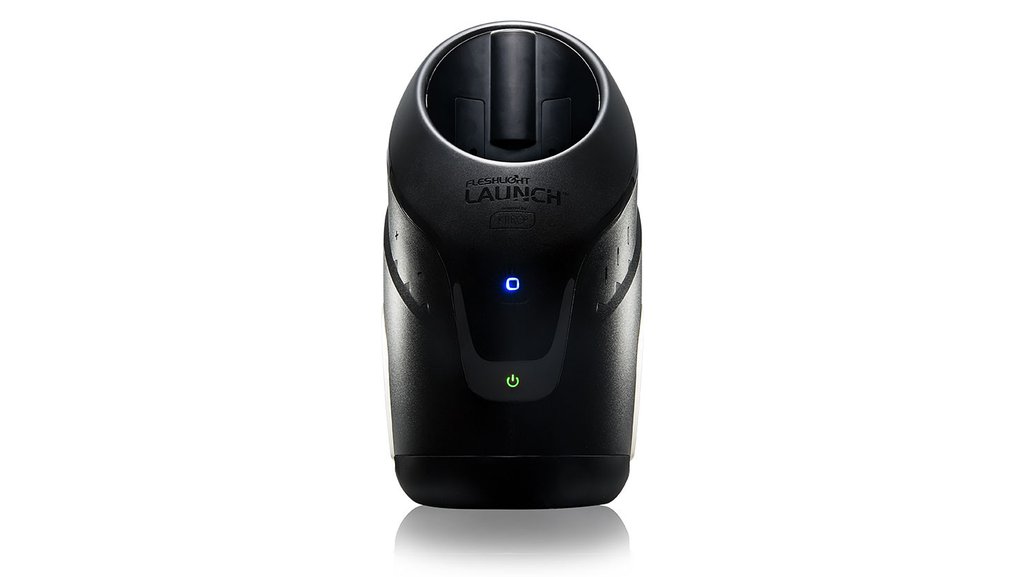 The Fleshlight Launch Can Sync With VR Content

For those who prefer an automated approach, you can even try out the new Fleshlight Launch, which does all the motions for you. You can sync this with VR content, for ultimate realism. This isn't widespread at the moment but we can expect major progress over the coming years.

But for now, a standard Fleshlight (prices begin at $40) provides all the pleasure you'll need. Until the VR portrayed in films such as Ready Player One come to fruition, this is the next best thing to real life sex with your favourite porn star.

By David Chapman Contributing Writer