Posted on April 4, 2018
When the history of VR tech is analyzed from a point in the now distant future, the arrival of two devices will be recognized as a pivotal moment in user adoption. The Oculus Rift and HTC VIVE landed in 2016 and quickly gained a strong user base that has maintained steady growth. As both units originally retailed in the $599 to $799 region, the major obstacle encountered by potential users was price, but the arrival of HTCs VIVE Pro HMD is not only a boon for those seeking the absolute best possible VR experience, but those just aiming to get their toes wet.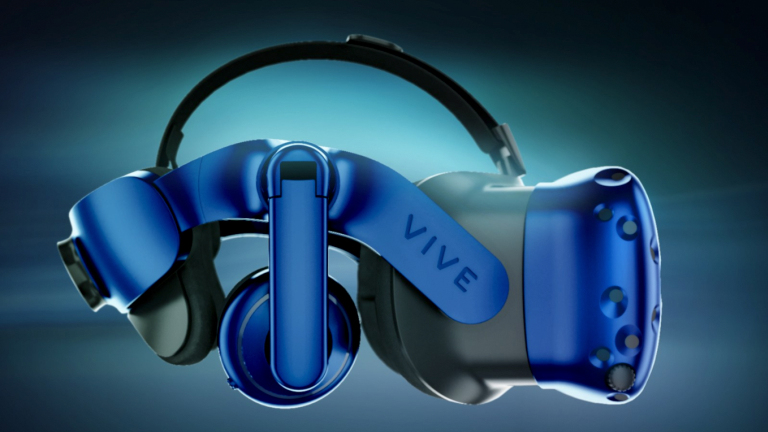 HTC VIVE Pro

Alongside its announcement of the VIVE Pro headset, which launches this week at a price that has many casual users rolling their eyes, HTC also announced a price reduction on its standard VIVE units, bringing the popular device below $500 for the first time. Noting that VIVE Pro is closer to a hardware upgrade than an entirely new generation of headset, HTC hopes a more affordable price point will bring even more new VR users to the original VIVE, already a prominent VR entry point.

Much discussion of the VIVE Pro's price has taken place online with many noting its inaccessibility. The standalone VIVE Pro HMD headset launches at $799 (and should suit users upgrading from VIVE 1.0) while the VIVE Pro Starter Kit (designed for new users) adds two VIVE 1.0 controllers and base stations for $1099. With VIVE Pro (or 2.0) peripherals featuring upgraded tracking due later this year, many are finding an immediate upgrade hard to justify.

Adult viewers should be pleased with VIVE Pro's arrival, bringing with it as it does upgraded video resolution, an IPD sensor for perfect screen placement, integrated Hi-Res audio, and the option to go completely wireless. While not game-changing enhancements to VR porn viewing, they all combine to bring us that much closer to a believable virtual reality. Some users have noted how porn producers have so far struggled to photograph VR content, many achieving crude results. Advances like VIVE Pro demonstrate that these issues are very much temporary.

If you're jumping into VR for the first time thanks to the hype and hoopla surrounding HTC's VIVE Pro HMD, let us know how the experience works for you. Strap yourselves in, give the new tech a good thrashing, and then leave a comment with your thoughts. Is the VIVE Pro a waste of a costly launch campaign or does the lower price of the original VIVE make this the most exciting VR hardware news of 2018 so far?