Posted on February 24, 2019
The annual Consumer Electronics Show brings us a wave of new tech products to gush over and go into debt for each year but there's another trade show of a far more adult nature that usually yields some truly exciting porno possibilities. This year's Adult Entertainment Expo focused on and featured webcam and hardcore performers, major porn studios, acclaimed websites, and a barrage of sex tech that confirms that, yes, we are now fucking in the future.

The 2019 AEE saw the unveiling of a number of porn-related products and innovation, including a handful that promise to raise the bar of VR sex. Any VR porn fans who finds themselves longing for more direct involvement with their 3D partner will surely have their interest piqued by SenseMax. The company's SenseBand device offers male VR porn fans a chance to coordinate their own stroking with the speed of the onscreen virtual sex. Wrapped around the user's arm, SenseBand and its sister-device, SenseTube, a more traditional masturbation sleeve, both place full control of sexual speed and temperature in the user's hands.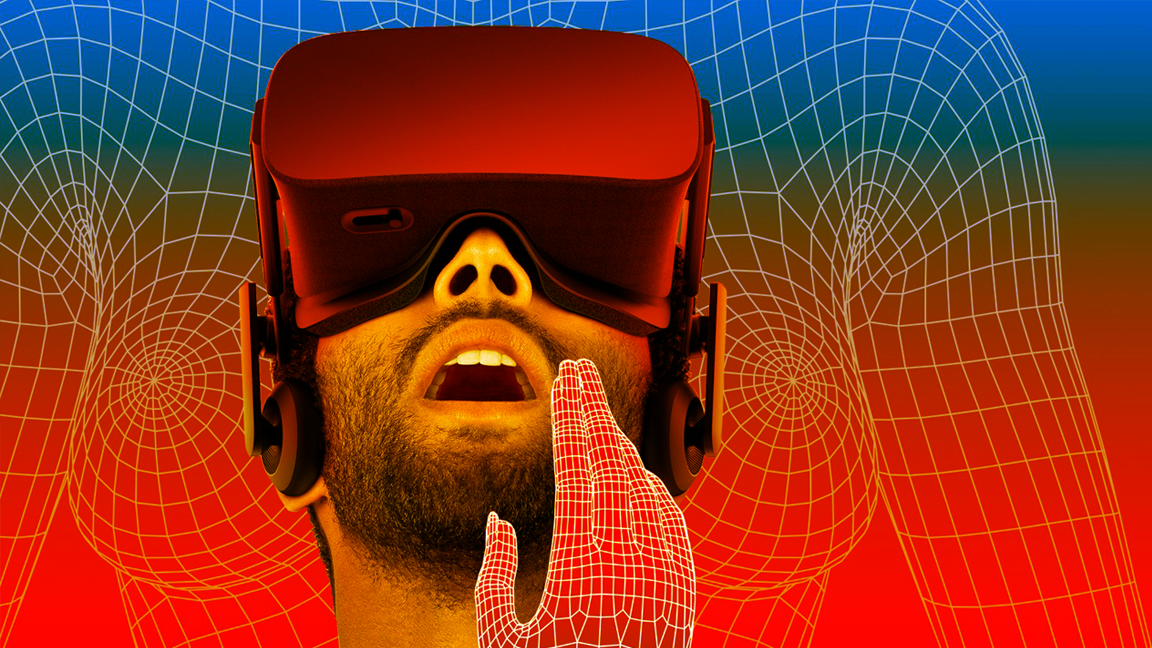 WankzVR, already rightly considered a champion of virtual sex, announced several pending patents for lenses and camera systems, and noted its devotion to immersive image quality, not spurious tech specs, adding that the release of longer scenes provides more believable recreations of real life and, consequently, greater erotic opportunity. Eventually, WankzVR declared, it aims to allow viewers to craft their own VR porn experience in real time though a kind of virtual choose-your-own-adventure date, just with a guarantee of scoring!

A true VR innovator now in its second decade of porn production, BaDoinkVR is pushing its acclaimed VR offerings even further into the future. Hinting at the imminent launch of a haptic response system that will allow viewers to actually feel what's happening in their VR environment. Porn fans have been aching for this since VR smut first proved itself worthy of the setup expense, and BaDoinkVR may be beating other studios to the punch.

Is a haptic system the lure to VR sex you've been waiting for or have you already committed yourself to the emerging dominance of VR porn and simply sit, cock in hand, waiting to see what tech developments push you closer to that thunderous self-applied orgasm of your dreams? What tech developments are you seeking to offer enhancements to the already dazzling world of virtual sex?

Enjoy VR sex technology as it's released by joining WankzVR or BaDoinkVR today!