Virtual Taboo is relatively new European VR porn studio. The content could be described as fairly tame, with a reliance on solo scenes and straight sex, with few anal or fetish scenes to speak of. This lack of imagination isn't as much of a flaw as you might think, as the excellent video quality means you're guaranteed great views of each girl, along with a nice variety of positions, all filmed expertly. You'll recognise plenty of the actress names, but this also means many of them can be found in scenes on other, more adventurous virtual reality porn sites.
Virtual Taboo is one of the more recent VR porn studios, starting up in early 2016 with an excellent video starring the ever-popular Blondie Fesser. Despite being a short 5 minute solo scene, this was a strong debut demonstrating good attention to detail when it comes to video quality and content.
They now have just under one hundred scenes on the site, with a nice mix of porn newcomers and established names. It's a European-based studio, so naturally many of the models are east European, with a fair but limited grasp of the English language. If you're looking for an immersive girlfriend-style VR experience, with a convincing set-up and plenty of dialogue, you're likely to be disappointed. If, however, you simply want to fuck a host of beautiful foreign women, you're in luck.
The girls are mostly attractive, with a good mix of body shape, although slim brunettes are the most common. The scenes range from straight sex, to solo with a fair number of lesbian scenes. There's nothing too off-the-wall, this is largely traditional VR porn, with little in the way of fetishes and extreme content.
The best scene by some measure is 'Motivation Lesson From Step Mom', featuring the high queen of 3D porn, Anissa Kate. It opens with some amateurish acting from both parties, then swiftly moves to a superb well-lit clip of Anissa stood alone masturbating before seducing her stepson in the living room.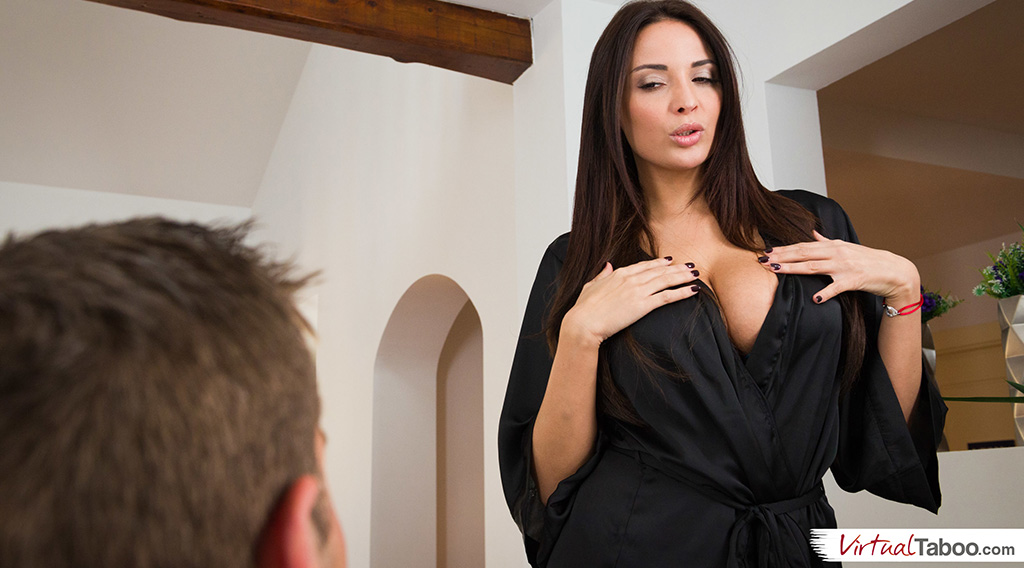 The image quality is fantastic, up there with CzechVR, perfect for showing off every inch of Anissa's incredible body. The silky smooth framerate makes for extremely realistic playback, and we're treated to a variety of positions, including cowgirl, doggy and missionary. These angles are shot well and never feel awkward or uncomfortable. 3D porn fans will know that Anissa has done many scenes for various companies, but this is one of her best, largely down to the impeccable picture quality.
Most scenes use this basic scenario, using a white-walled living room or bedroom, with a girl stripping off before getting down to action. This repetition can get boring, and after a few scenes you'll start to wish for more variety, such as a video set outside or even a different house.
As well as Anissa Kate, other well-known names such as Apolonia and Amirah Adara turn up. This reliance on the many of the same actresses as other studios means a subscription to Virtual Taboo isn't an essential purchase, but there are a number of excellent scenes that make it worthwhile. 'In Your Face' starring Katrina Moreno is another must-see, with Katrina oiling up her huge fake tits before taking control like a consummate porn professional.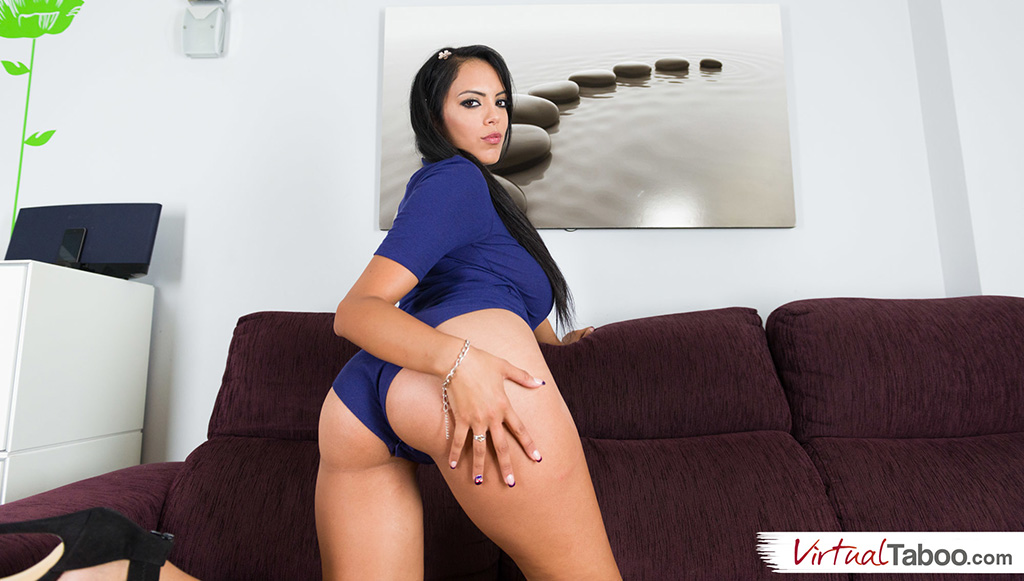 If you're a fan of fake breasts, Virtual Taboo have some of the best on offer. In this respect, voluptuous Columbian pornstar Canela Skin, has a couple of superb videos - one hardcore, one solo - that show off her assets. These two are a rarity in the Virtual Taboo library as they feature both a non-European model and a slightly more interesting location - you get to screw her up against a mirror in a bathroom.
The majority of Virtual Taboo's videos rarely live up to this, but that's largely down to the actress. In the main, the girls are young and white, and there's very little ethnic diversity. Virtual Taboo shines when it comes to crisp video quality, and while many of the scenes feel samey - largely due to the location and similar type of girls - there's a feeling that if it isn't broke, don't fix it.
Virtual Taboo's solo and lesbian scenes are up there with the best available. The lesbian shoot with Silvia Rubi and Ally Breelsen is particularly impressive, and the aforementioned Blondie Fesser video is better shot than most of her hardcore scenes. Anal fans are out of luck. There are less than a handful on offer.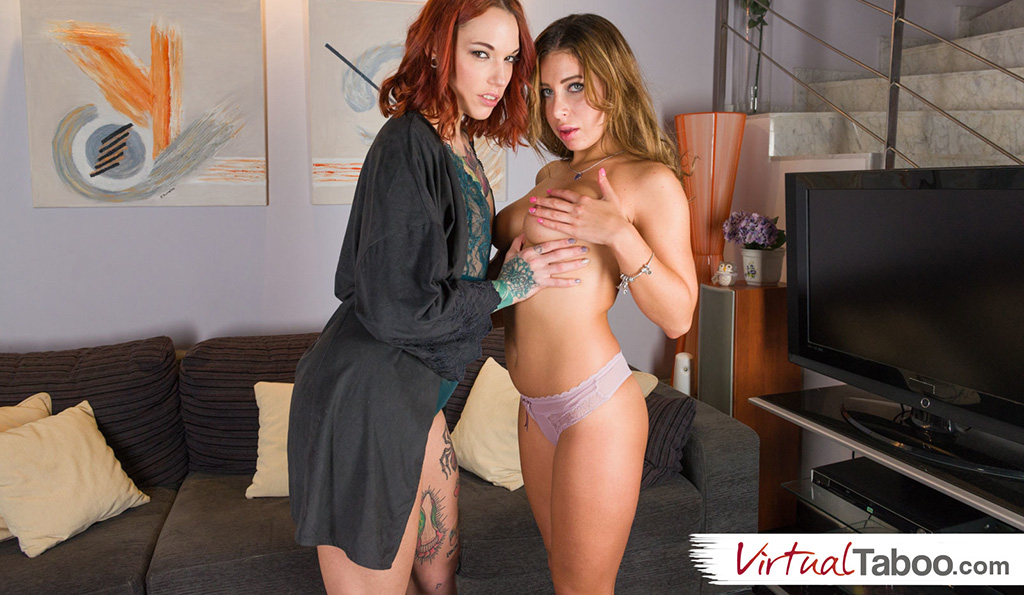 Updates come through thick and fast, at a rate of two per week. Though it should be noted that most girls do more than one scene, often including one solo scene before a straight sex video, so if you have no interest in solo videos this high release schedule might not be as impressive as it first seems.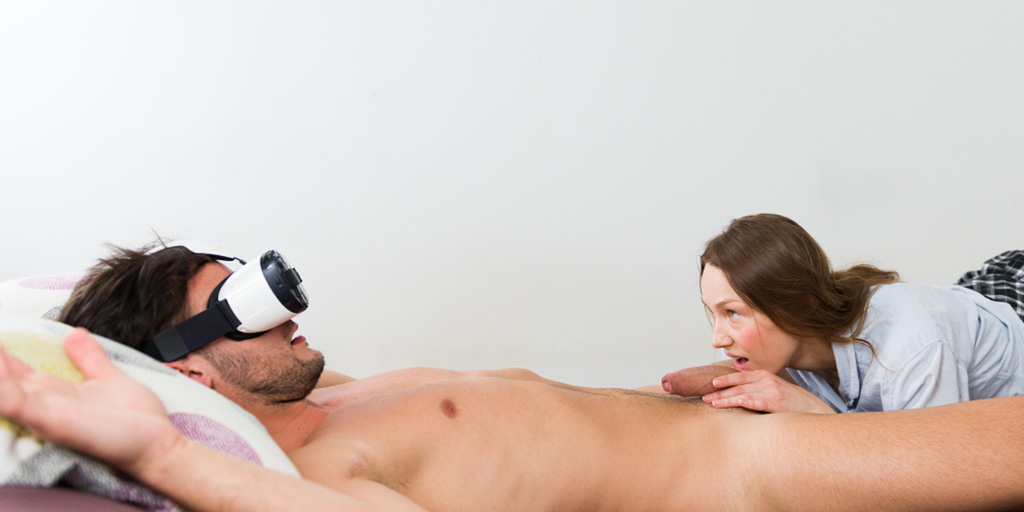 The monthly subscription is $19.99, making it one of the more affordable virtual reality porn studios. This can go down to $8.33 per month for a yearly subscription, and the picky consumer can pay $7.95 for a single video. With nearly a hundred videos it's worth signing up for a month and downloading the best dozen or so videos, but it's difficult to recommend a recurring subscription at the moment. Thankfully, Virtual Taboo accept PayPal, but the option of bitcoin would be useful for viewers who value their privacy when it comes to paying for online porn.
Update frequency
The release schedule averages out at a solid two scenes each week. Good value for the reasonable monthly subscription price.
Price
The price varies but after discount comes down to just $8.33, making it one of the most affordable virtual reality porn subscriptions available, especially when considering the regular content releases.
Actor variety
The actresses are mostly slim, white East European women with a limited grasp of English. This isn't a deal-breaker, but if you prefer your immersive content with plenty of build-up and chat, you might be disappointed.
Scale / Distortion
The camera rig used by Virtual Taboo is very high quality, making for realistic scenes that are good for immersion.
Video quality
The footage is crisp, clear and high definition, with a silky smooth 60fps framerate.
Download speed
The download speed is as fast as possible, with no throttling issues or downtime.
Bonus content
There is no bonus content on offer from Virtual Taboo, although the option to pay with PayPal is always welcome.
Conclusion
Virtual Taboo is a solid mid-level virtual reality porn company. It isn't one of the best, but it's far from the worst. The visuals are superb, with sharp clear images and smooth flowing framerate, and the variety of positions is to be praised. The problem comes with the variety of girls and the location. Each scene often feels similar to the last, with its reliance on the same type of setting (invariably, a white-walled bedroom or living room) and overuse of small-chested east European brunettes. There are a handful of truly world-class scenes, and completists would be well advised to check out the videos involving Viola Baily, Anissa Kate and Katrina Moreno. The VR porn fan looking for the most varied and immersive videos would be better off looking elsewhere.