HoloGirlsVR really strives to be different than most other VR sites. They have some fun parodies and a good variety of genres. The models are are as varied as the viewing angles that give a fun twist on everything.
HoloGirlsVR is an attractive site if you're looking for something different, but it may have a ways to go before being more than just a single month subscription site. The content is reaching toward a niche and it's variety means it will likely have something you're interested in - but it's parodies and release schedule may be a turn off for many.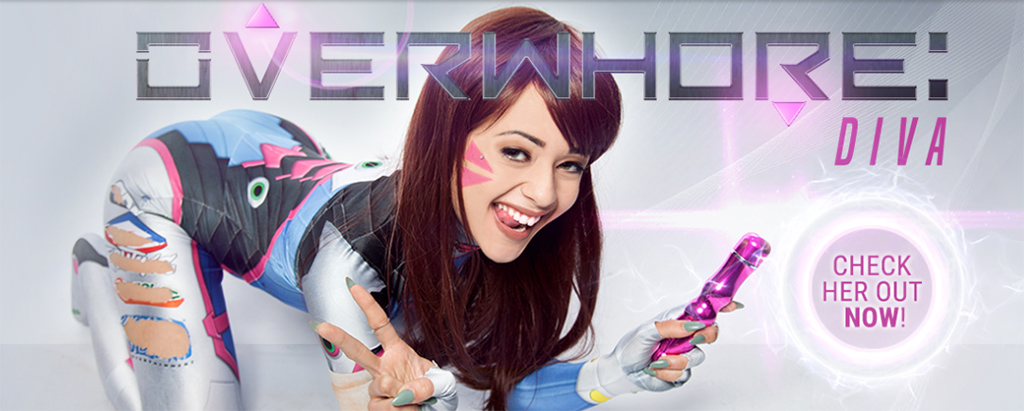 Arguably the best perceived value is with the "all access" pass that gives you access to KinkVR and BurningAngelVR. All three of these sites have the same visual look and viewing guide. They are clearly related simply by design, but also by content. Some videos on HoloGirlsVR are also on BurningAngelVR. Not many, but some. KinkVR seems to contain more unique content and more overall content than BurningAngelVR. However, both are also super niche sites. So if you aren't into domination or bondage, you can safely skip the all access pass.
HoloGirlsVR has been widely criticized on various online communities for how they handle content releases. They often take one film and split it into two parts. This means there's a perception in the amount of content released each month. Perhaps they like to test the waters and get viewer feedback before releasing the next part?
It's a bit unclear, but if you really got into the first part you could be waiting a bit for the second. Whatever their intention, this has had a negative effect for them.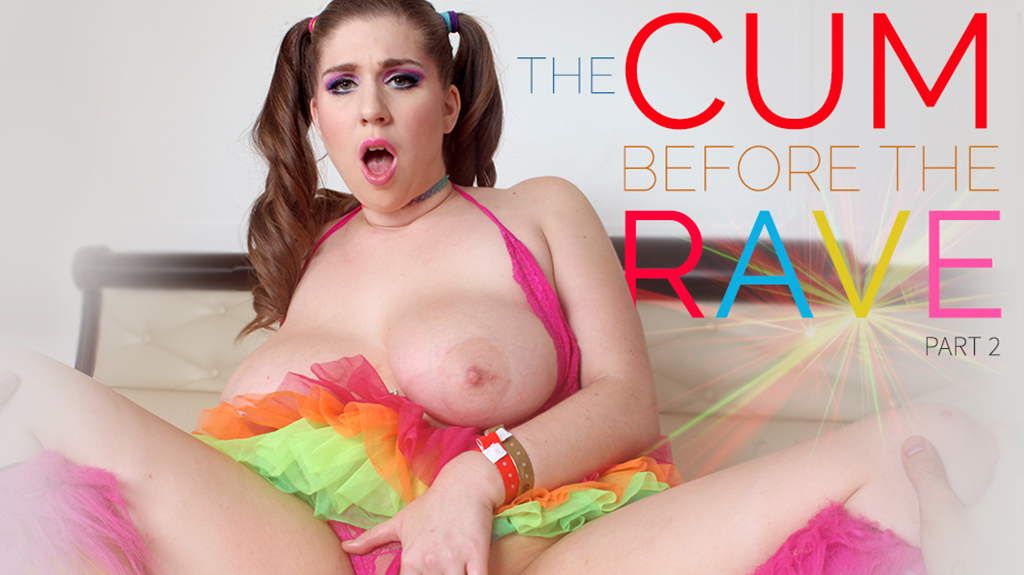 Not all of their films are split into parts either. Those that are end up being about 15 minutes, more or less, in length. The full videos that aren't split are 30-45 minutes in length. Arguably, you may simply want to watch the second half of a film and keep your storage space less cluttered. You could fit more content on your device and 15 minutes may be enough time for you.
The next big issue is technical in nature. While the resolution and clarity is just fine, the field of view of HoloGirlVR's films is smaller than much of the competition. It really leaves you keeping your head mostly still. When you do move your head you will quickly be met with the edges of the video which are often some sort of blurred background/wrapping of content. This really breaks immersion.
The audio quality isn't terrible, there has been a few background noises in some videos but, for the most part it's competitive. I have every reason to believe the audio is binaural, but I'm not sure they are making good use of it. They may need to help their actors understand how it works and direct them a bit more.
The good news is these issues can all be fixed. We've seen other sites overcome these kinds of issues. The technology exists. It will be great to see HoloGirlsVR grow. The site started producing videos in January of 2016, so it's fairly new.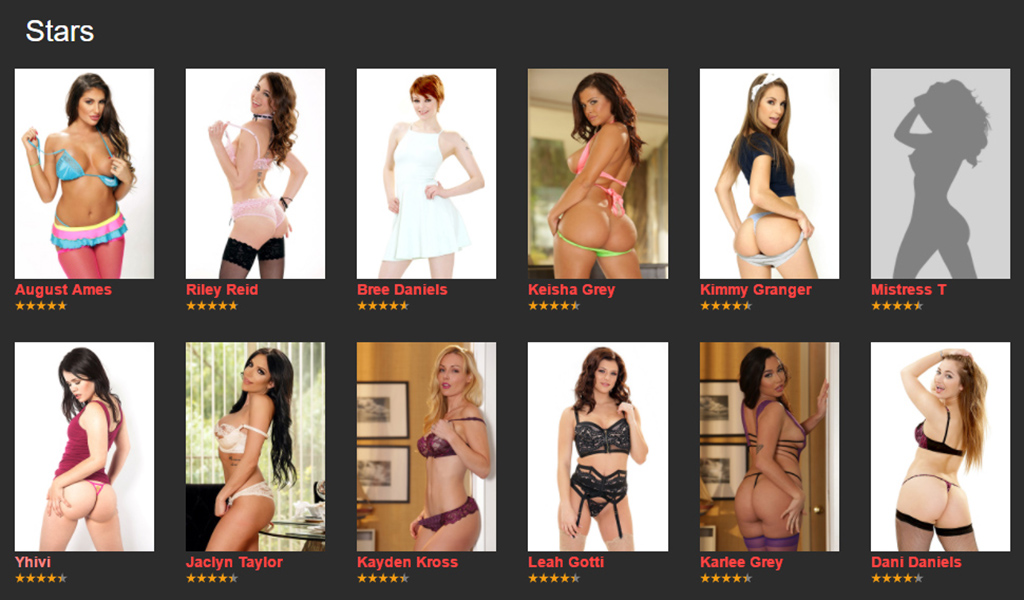 What HoloGirlsVR may sometimes lack in technical chops they more than make up for in experimentation. Their content is varied and is one of the few VR porn sites that include JOI (jerk off instruction) and other fetishes. They even have a few Mistress T videos for those who are familiar with that actress. They also film interesting parodies - many revolving around video games. This really makes for a unique film library.
They also film in a variety of perspectives. They are one of the only sites to film facesitting videos from the vantage point of literally being on the floor looking up. This means that you will need to be laying down to view the film. This adds to the immersion in a way many sites skip out on. Their films have a variety of viewing angles and they are all clearly indicated on the website with each film. This makes the viewing experience yet again a bit different and fun.
For example, the Penny Pax film is arguably one of the best VR upskirt/facesitting film experiences out there. The only downside to it is the limited field of view. When tuned a bit by your video player, to zoom in, there is no double vision effect with the close ups and you can move your head around a bit without seeing the blurry edges.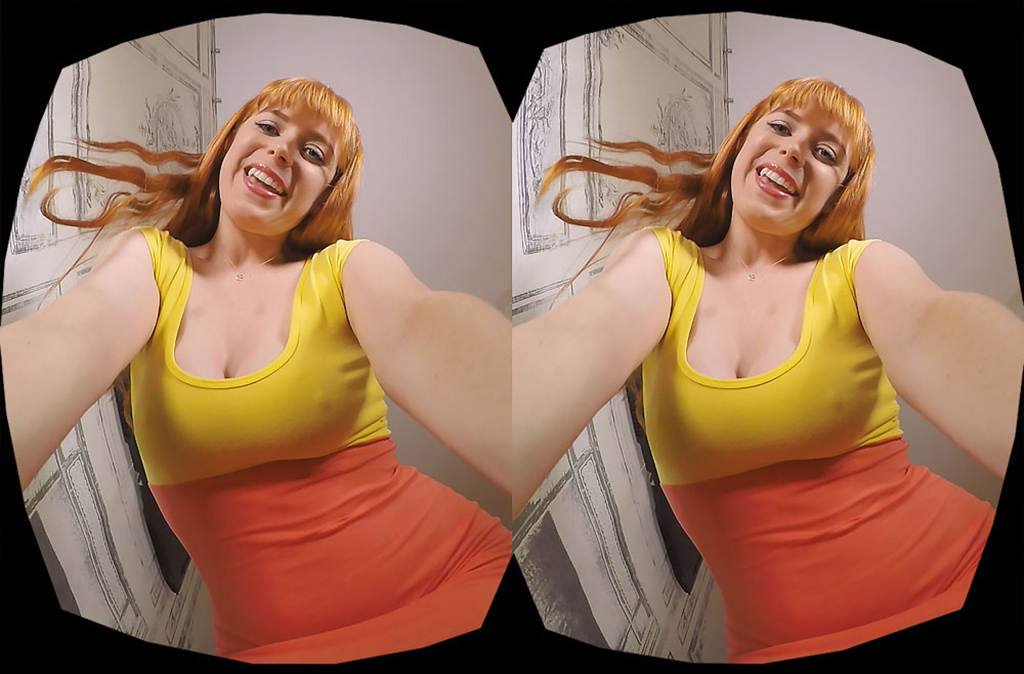 The other interesting thing about this vantage point is that you don't have as much of a need to move your head around. This is an exception to the issue though. For most other videos, the limited field of view can really cause immersion problems.
Your mileage will vary with the field of view and it's partially a preference too. You really may not care to look around a lot. The 3D effect in HoloGirlsVR films is good as is the resolution. Also note that sometimes this can lead to a smaller file size which is always nice for a full storage device and faster download.
While some of these technical video issues can be resolved with video player settings, it requires the user to spend time fiddling with settings. Again, zooming in seems to help hide the blurry edges. Be careful though, too much zooming and things begin to distort a bit. The video player they suggest on their website, for mobile, is pretty good for their videos and it would be wise to follow their recommendations. They have seemed to spend some time laying out some great tips. They encode their videos for a variety of devices too.
Update frequency
HoloGirlsVR updates are currently on pause. A message from management is as follows: We have temporarily put a pause on production and are hoping to resume in the near future. We are working on bringing new content to the site as quick as possible.
Price
The price is standard; in line with other sites, however it may feel less of a value given the style in which they release videos.
Actor variety
HoloGirlsVR has a great number of actors and good set of talent. The variety is good and there are even some niche talent with followings, such as Mistress T, that you might not find elsewhere in VR.
Scale / Distortion
The scale and distortion isn't terrible, but there is noticeable distortion. Typically vertical warping, heads and bodies look a little elongated. It can be brought under control with software in many cases, but requires tuning. These settings vary from film to film. Keeping your head more stationary helps with this and also helps solve other problems.
Video quality
The video quality in terms of resolution is competitive. While not the best out there, it will not interfere with immersion. However, the field of view is narrow and the edges are blurred in many cases. Again, some of this can be adjusted in your video player settings, but it is inevitable that you will see the edges of the film and that does interrupt immersion. In some extreme cases, actors even leave most of the frame. This forces you to look to the side and see the blurry empty space. A wider field of view would go a very long way for them.
Download speed
There were no problems with download speed on this site. At various times of day it did not appear to show signs of trouble and that's good because you can't stream videos online. You will need to download them all to watch.
Bonus content
With a HoloGirlsVR account you are given VIP access to RLCvr. It isn't quite apparent what RLCvr is at first or how you access it. It's a VR 3D model avatar chat site which is in beta -- it is not more videos so "bonus content" is applied thinly here. If you are into that kind of app, then bonus! However, with an "all access pass" you are given a decent discount on the monthly rate as well as access to two other VR porn sites (KinkVR and BurningAngelVR). However, those sites do not include nearly as much content and the content on those sites are specific to one genre. Some of the content is also shared with HoloGirlsVR and available on both sites.
Conclusion
It may be a worthwhile decision to subscribe to HoloGirlsVR if you see something notable that strikes your interest. However, you could equally make a good decision by waiting until they enhance their technical abilities. With their content being so varied and different, they are casting a wide net. Chances are you'll find something you're interested in, but only one or two films of it. It simply is a matter of time and interest. They will, like any other site, continue to produce what people want. HoloGirlsVR is definitely an established name in the space and is something to keep your eye on if you aren't ready to pull the trigger just yet.