Virtual Reality porn has become a worldwide phenomenon, and studios from all over are putting in the work to bring high quality videos to the masses. Does Czech VR give up the goods necessary to beat out the competition? Let's take a look at the quality and content you can expect from your subscription.
As virtual reality headsets become more common, the competition is heating up in the VR porn world. What does this mean for consumers? Competition means you don't have to settle ever again. The variety of VR porn websites is leading to consumers being able to choose where they put their money based on things that matter to them, like video quality, variety, and download speeds. Does Czech VR live up to the expectations of modern VR video? Let's break it down and see if Czech VR deserves your subscription over the competition.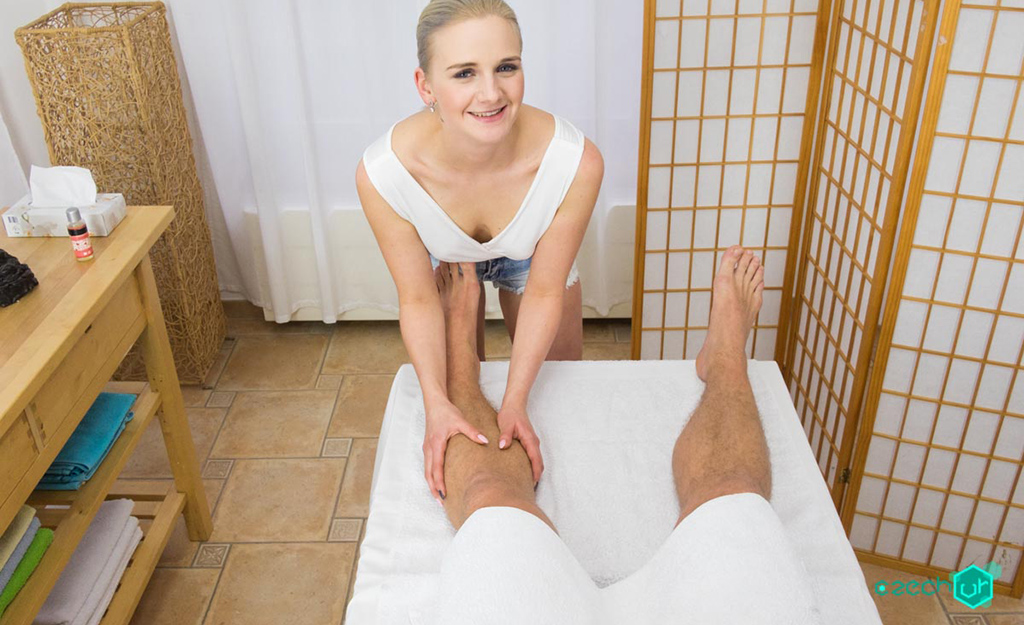 Video quality in VR is something that can immediately place you into another world, or have you ripping your headset off in search of a more immersive experience. With lenses and screens that are directly in front of your eyes, resolution becomes much more important in comparison to flat screen, conventional videos. Czech VR seems to realize the importance of resolution, and it shows in their download options. When you've found a video that's appealing to you, you can scroll to the bottom of the page to see your download choices. Searching for that high end, crystal clear experience on a high quality headset? Take yourself to the bottom of the page to grab 3480x1920 resolution videos, all running at sixty frames per second. Do you have a Cardboard or Gear VR headset, and want to save space on your phone? You can do so and still enjoy crisp, high quality videos by selecting their Gear VR download option. This option provides 2880x1440 resolution videos, so you can still feel completely immersed, while saving space on your device. These too, run at sixty frames per second, so you can look around freely and never lose that sense of immersion.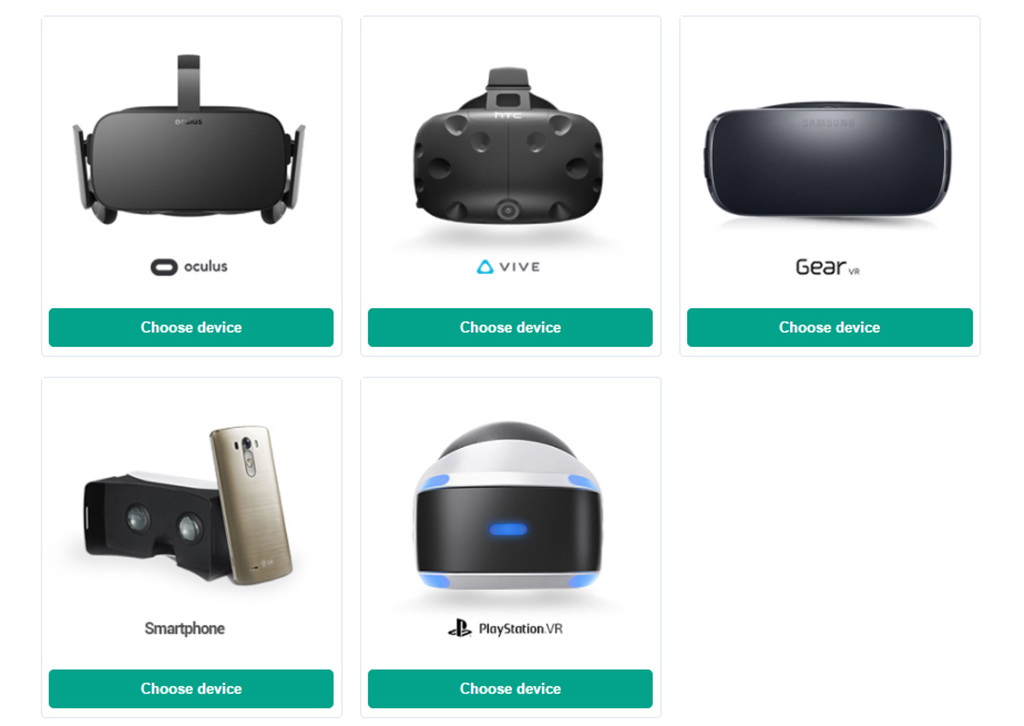 Even with high resolution and framerate, there are still technical hurdles that VR video studios have to overcome in order to provide quality, immersive videos and experiences. When you're in your headset, you want to feel like you're part of whichever world you're exploring, and one of the keys to this experience is scale. You know how big or small you feel in relation to every day objects, and if a VR video has a bad sense of scale, it will be immediately obvious. A large bed can appear to be the size of a twin mattress, or a model can tower over you like a behemoth from a sci-fi movie. Thankfully, Czech VR has you covered when it comes to scale. Out of all the VR video sites, it would be easy to pin Czech VR as the King of Scale. Models feel perfectly proportional to you, and looking around really makes you feel like you're in the room with the model.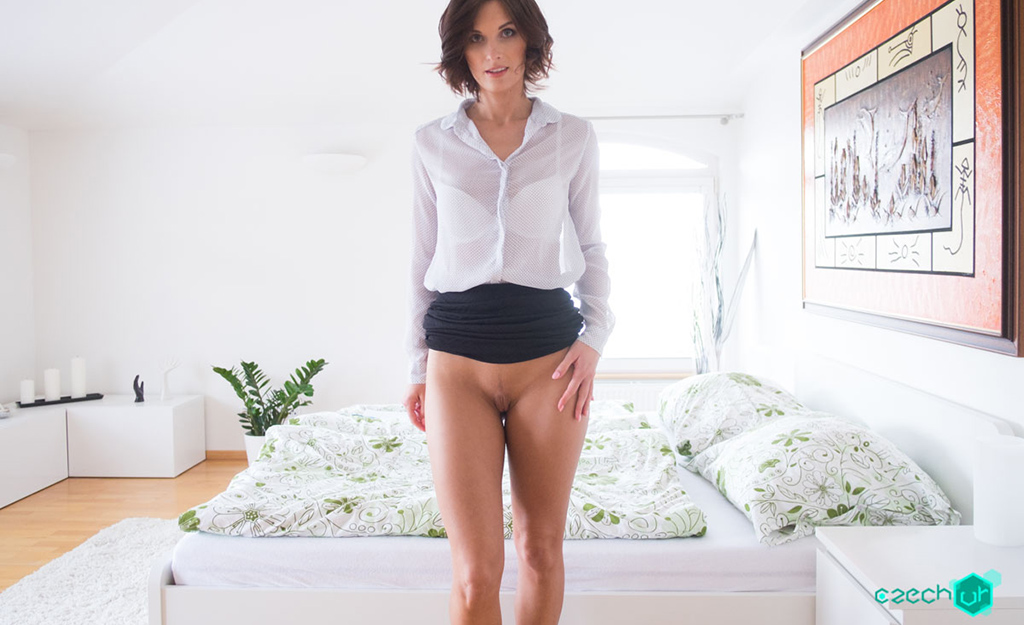 While video quality can be an immediate victory, or instant turn off, there's more to VR porn than the technical aspect. With the myriad of sites to choose from, customers want value and variety for their hard earned money. Czech VR is no slouch here. Whether you're looking for frequent updates to get the most for your money, or add-on bonuses that really prove your subscription is worth the cash, Czech VR has you covered. Scrolling through the many pages of VR content, you'll discover that Czech VR really puts in the work required to provide value to their consumers. Most months, at least fifteen videos are uploaded to the VR section of the site. That's a video every other day! Some months, you even see eighteen or more videos uploaded. If you've browsed other VR porn sites, you'll know that this is quite an impressive feat. Don't feel like throwing the VR headset on, and just want to enjoy some conventional, flat screen videos? You're in luck, because Czech VR has six other non-VR sites included in their membership, ranging from amateur teens, to lesbian pickups and even a little bondage.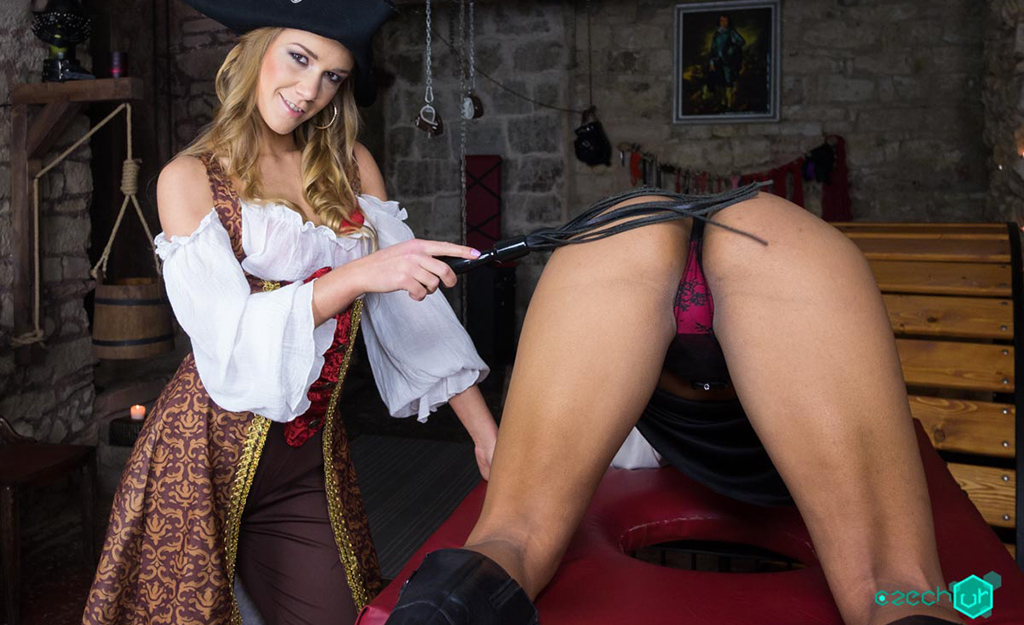 If variety is what seals the deal for you, you have some pros and cons for Czech VR. The variety of exciting sexual acts covered on Czech VR is a step above many other sites. You can have a relaxing missionary or cowgirl experience with a gorgeous model, or delve into kinkier fantasies that will excite fans of many tastes. Wanting to enjoy some anal with a rowdy brunette? How about having a busty blonde sit on your face? Exhilarating threesomes, small breasts, large breasts, skinny girls, thick women and more await you in your Czech VR subscription. There are milfs to enjoy, massage fantasies to experience, and solo sessions where you can watch women enjoy their favorite toys. You can take this even farther with their fetish section of the site. Water sport, fisting, and foot fetish videos fill the multiple pages of the VR Fetish category. However, if you're looking for a new girl in every video, ethnic variety, or men in your VR porn, Czech VR will leave you wanting. Czech VR, at the time of this writing, is focused on women in their videos. There are plenty of actors, but you will see repeats in your time spent at Czech VR.
Update frequency
If value and quantity are what matter most to you, Czech VR is right up your alley. From their main site, to their casting and fetish channels, you'll be hard pressed to run out of content to watch. When a site uploads fifteen to eighteen videos a month, checking in to see what's new becomes an exciting part of your day.
Price
Czech VR's per-month pricing of $24.95 is standard for the industry, but they are missing a few options. There's no one day or one week trial. If you're in for the long haul and looking for a bargain, you can drop that to about $14.15 a month by opting for the six month membership, but other sites offer even steeper discounts with one year memberships at even lower monthly rates.
Actor variety
From teens to milfs, and small breasts to massive naturals, there are wonderful women of many varieties for you to enjoy at Czech VR. However, you will see repeat actors fairly often, and the ethnic variety of the actors is rather low. Customers looking for men in their videos will need to look elsewhere, as Czech VR is focused on female actors.
Scale / Distortion
Have you ever loaded into a VR video, only to feel dwarfed by the inhumanly large performers? Turned your head, only to see the room swim, while objects unnaturally twist around you? Those experiences are a thing of the past when subscribing to Czech VR. No matter which video you choose, you'll fit right in to your surroundings with near-perfect scaling, and no distortion.
Video quality
If Czech VR deserves a commendation anywhere, it's their video quality. No matter which video you choose to enjoy from any of their sites, you can feel comfortable knowing that every download will be crystal clear. Blurriness is a thing of the past with Czech VR, so you can feel comfortable knowing that any time spent downloading will be well worth it.
Download speed
Download speeds from Czech VR are some of the best in the industry. If you have a good home internet connection, you can have a full length video ready to go in five minutes. You even get to choose which download server is closest to you for optimal download speeds. If downloading isn't your thing, Czech VR also offers stutter-free streaming.
Bonus content
Everyone loves bonuses. Czech VR is aware of this, and provides their customers some extra value for their money. On top of the main VR section, your membership will also get you VR casting, and VR fetish videos. If you're in the mood for some flat screen videos, you get even more options, such as amateur teens, or lesbian pickups.
Conclusion
Overall, Czech VR deserves commendation and customers for their advances in the technical side of VR pornography. Beautiful videos, with technical prowess on display, and gorgeous women filling your view provide a satisfactory experience worthy of your subscription cost. It's not a perfect experience if you're looking for actor variety, but the many exciting categories of video will provide many exciting evenings for VR porn enthusiasts.