YouPorn Streams Vivid VR
With a name that functions as a mental bridge connecting YouTube and PornHub, the two most prominent online video vendors for the general public and discerning, consenting adults, YouPorn was always going to attract oodles of erotic attention. When it comes to our favorite form of immersive adult entertainment, VR sex, this tube giant has a steady output of quality free virtual porn with which you can engage entirely for free.
Variety: Spice of Lust
Serving up an enormous platter of porno treats of all varieties, YouPorn covers a whole lot of sexual ground but dwells heavily in the virtual, too, giving viewers and subscribers access to a plethora of virtual reality porn that places you right in the scene. Strap on your headset, chum, and dive into YouPorn's free VR porno collection, sourced from VR giants like VRHush, Virtual Taboo, MILF VR and Virtual Real Porn. Cleanly arranged and easy to use, YouPorn may not be have an overriding VR focus, but it does treat its VR viewers well, providing them with a huge assortment of over 2,000 scenes and clips. Presented in a smooth, sensible fashion, viewers enjoy a wide range of virtual smut starring porn's best VR performers: Danish cock-absorber Taylor Sands, alt.goddess Anna Deville, and blonde-haired, blue-eyed All-American sweetheart, Samantha Rone, among dozens of other undeniable sluts.
YouPorn is Your Porn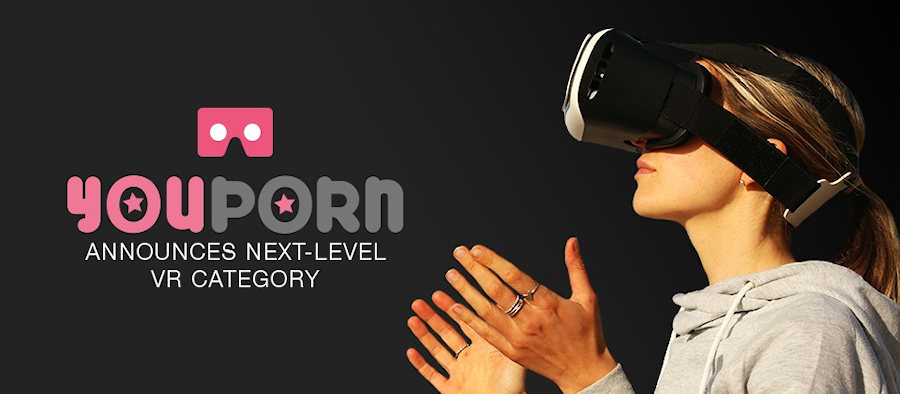 Part of the illustrious PornHub Network, YouPorn hosts streaming and downloadable content, though non-subscribers have to wait for a countdown to expire, in SD and HD resolutions, 1080p at the peak, and, depending on the source studio, ranges from good-looking to absolutely mind-blowing. A premium subscription offers a more comprehensive content archive, ad-free viewing, customizable favorites folders and playlists, and the ability to subscribe to your favorite stars, channels, and studios. At $9.99-a-month, it's an affordable way to indulge your wide variety of tastes, especially those requiring headset hardware to properly enjoy. There's a bevy of VR-equipped tube sites out there - check out our assessments of all the major players - but YouPorn is doing very well for itself and its throng of VR-loving fap fans.