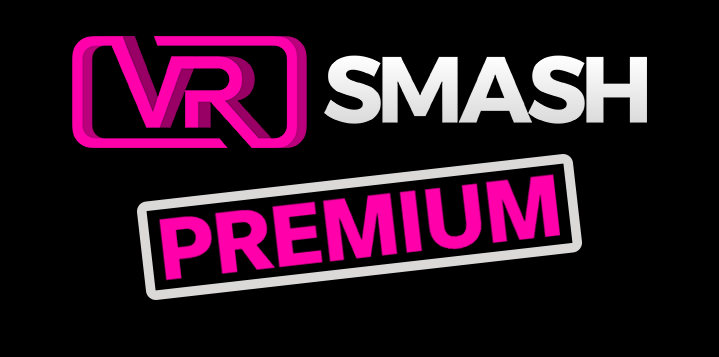 A Smashing VR Hub
A known slang term for sexual intercourse, "Smash" hasn't really been doing any hook-up participants any favors. "Yo, wanna come to my place 'n' smash?" is hardly romantic. Used in other fashions, though, it can accurately describe the act about to take place. Yes, you're going to "get smashed on mezcal" and "smash that pussy" if you play your cards right, but at VR Smash, you could spend your time enjoying the heights of virtual reality porn with a teeming archive of VR porn ready and ripe for the pickings. VR Smash immediately welcomes viewers into a VR environment, offering a VR Browser Mode for perusing the selections. Take that route or stick with standard 2D viewing and you'll soon be swamped in smashing, immersive sex.
Cruising Around VR Smash
Stockings its digital shelves with close to 5000 full HD VR porn, clips, and compilations, VR Smash has plenty of tantalizing porn to suit all kinds of viewers and tastes. Charging $19.95-a-month, "VR Smash Premium" can also be enjoyed on a trial basis and ensures daily updates and full device compatibility. But exactly what will Premium members and Free visitors be watching at the VR Smash porn site? Only the likes of Adriana Chechik, Rina Ellis, Anissa Kate, August Ames, and a plethora of European beauties as they oil-up, strap-on, open wide and provide you with an amazing virtual ride. Models aren't given the honor of profile pages, but the site does point you in the right direction should you require more info or footage of your new virtual lovers.
Pixel Perfect VR Porn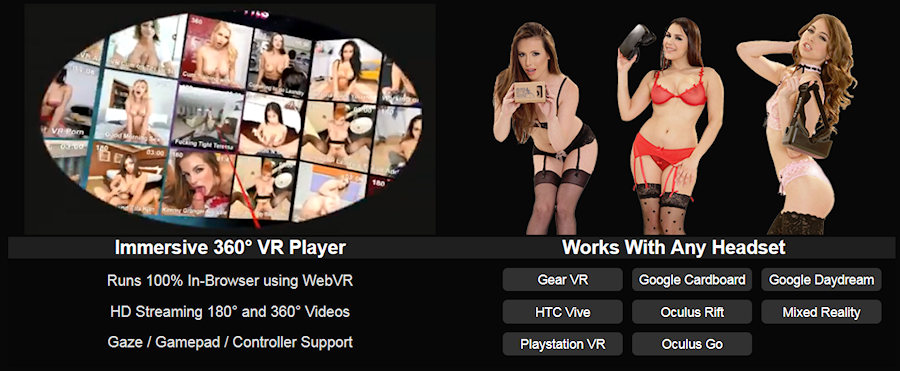 Home to a huge archive of free VR porno encounters including at least 30 free full-length episodes, and with the option of a Premium Subscription bringing you 4K and 5K viewing, "VR Smash" seems to have come out of nowhere to pose a threat to all major VR-heavy adult streaming sites. Promising full compatibility with all major VR devices - Oculus Rift and Go, HTC Vive, PS VR, Daydream, Cardboard etc - and an easy-to-browse collection containing everything from solo dildo ride and role-play romps to group sex, costumed fantasies, and the filthiest, most out-of-reach acts of kink you can imagine. In fact, whatever your sordid mind can conjure, this tube site will "smash" it!