Virtual Porn: Like a Fox
Of all the upstart adult streaming services to not only pop-up and start operating these past few years, but also attempt to dazzle audiences with online virtual fuckfests galore, Porn Fox VR has one of the more curious names. When you're horny and hungry (like a fox) and seek sexual entertainment from all over the world, starring all kinds of women, produced by a wide range of studios, Porn Fox VR sits waiting.
VR Porn on a Leash
With a streamlined interface and sensible navigation tools, "Porn Fox VR" hosts a large collection of virtual sex romps both free to access and behind a paywall. Viewers can choose the free route and enjoy samples of longer scenes, as well as complete encounters offered at no cost. Those with a budget can indulge a little more, purchasing from more than 500 virtual reality porn scenes made by their favorite studios and producers. Prices range and suit a variety of budgets, and there's around 40 totally free virtual porn videos to work you into a frenzy. A monthly subscription to Porn Fox VR removes the need for per-scene purchases and gives you unlimited downloads and/or streaming views starting at $14.90-a-month. Ready to dive into this den of virtual depravity?
Sniffing Around for VR Streams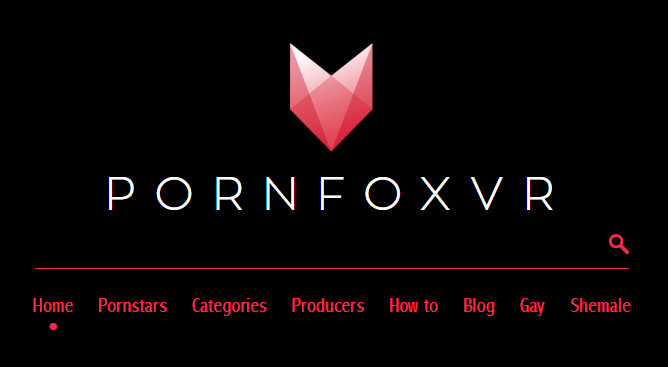 Advertising a haul of exclusive videos, Porn Fox VR may actually be misleading customers. Sourced from major and minor studios including VRHush, VirtualXPorn, VR Bangers, YanksVR, and Japan's JVR Porn, the updates are undoubtedly nonexclusive. Content also ranges in quality, some updates failing to grab your attention while others will completely change the way you view the possibilities of porn. With both "Gay" and "Shemale" subsections catering to all-male and trans-porn fans while the hetero-interested are well taken care of in the main section, Porn Fox VR Porn does deliver a strong enough collection of both free and paid VR encounters to keep both freeloaders and paying subscribers coming back for more virtual fun and fucking.